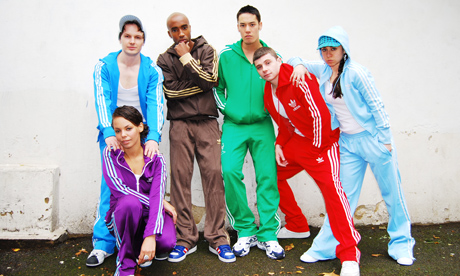 Reviewers are struggling to find
le mot juste
for the film, Fit - originally a Stonewall-backed DVD for schools to help tackle homophobia.
"Worthy",
The Times thought
.
"The message movie is a difficult thing to pull off. And Fit, commissioned by the gay equality charity Stonewall to combat homophobic bullying in schools, demonstrates the pitfalls time and again..."
Which sounds like a polite way of saying it's dreadful.
"Well-meaning", said
The Guardian
.
Both awarded it two stars - perhaps they awarded an extra star for effort?
Fit - written and produced by
Rikki Beadle-Blair
- began life as a play about The Gays performed in schools.
You can watch some trailers and clips
here
.
It does look "worthy" and "well-meaning", but reminded Fagburn of 'Everybody Out', the
Legz Akimbo
Theatre Company production from The League of Gentlemen.