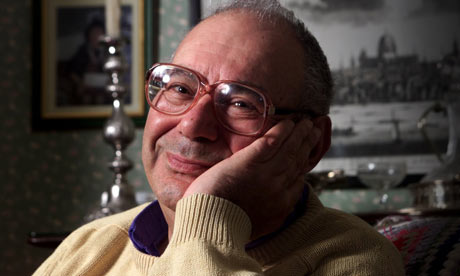 "It was 1955 and Amsterdam was the Greenwich Village of Europe. I don't think I saw daylight while I was there. I said yes to everything and met some extraordinary people. I thought I'd dumped the God business. But I remember sitting in a gay sauna in Amsterdam, thinking, 'What are the 10 commandments of gay life in this situation?'"
Rabbi Lionel Blue interviewed in
The Guardian
.
Co/incidentally Fagburn once interviewed Rabbi Lionel Blue - I asked if he thought the 10 Commandments could be made more relevant to young people by adding some fashion dos and don'ts at the end.