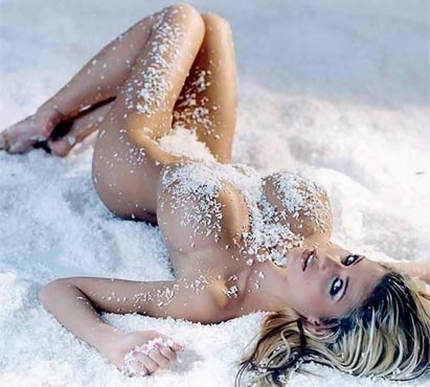 "RT @frenchcuk: @MissKatiePrice if I was u,I'd start writing on twitter Dan Wootton has HIV and Gemma Wheatley has crabs etc.They make up #!@%*# so y cant u?XRT
MissKatiePrice"
This was a retweet by
Jordan on Twitter
yesterday - now deleted.
Dan Wooton, News of the World Showbusiness editor, was not impressed.
Miss Katie Price has since tweeted her "apoligies" (sic).
"Be great if they'd admit when they get something wrong but wont happen!"
How true.
A better spelt
statement
has been issued on her behalf.
As she's surrounded by gay men, Miss Price should have known better.
It was a silly joke - and the point of the joke was that HIV is a terrible thing to wish on someone, so let's move on.
But let's not forget The News of the World's terrible record with show business people and HIV/Aids.
A celebrity might expect to be photographed coming out of The Ivy.
Gay stars have been snapped coming out of the doctors.
The case against The News of the World was most forcefully put in Alan Bennett's address at the funeral of his friend, Russell Harty, who the News of the World, after outing him as a gay man, then began desperately trying to out as a gay man with Aids.
"Reporters intermittently infested his home village for more than a year, bribing local children for information about his private life, even (there is a terrible comedy in it) trying to bribe the local vicar. Now he fought for his life in St James's Hospital one newspaper took a flat opposite and had a camera with a long lens trained on the window of his ward - the nurses would point it out to you when you visited him. A reporter posing as a junior doctor smuggled himself into the ward and demanded to see his notes, and every lunch-time reporters took the hospital porters over the road to the pub to try to bribe them into taking a photo of him..."