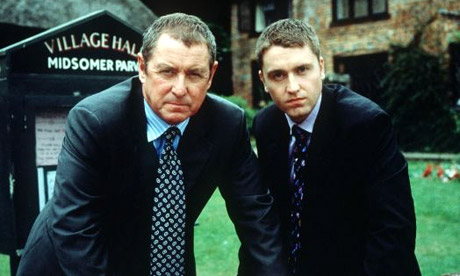 "If it's incest, blackmail, lesbianism, homosexuality... terrific, put it in, because people can believe that people can murder for any of those reasons."
Brian True-May, co-creator and producer of Midsomer Murders.
True-May said the above in
an interview with Radio Times
in which he also explained that the series "wouldn't work" if there was any racial diversity portrayed in village life in Midsomer; "We just don't have ethnic minorities involved. Because it wouldn't be the English village with them. It just wouldn't work. Suddenly we might be in Slough... We're the last bastion of Englishness and I want to keep it that way."
An ITV spokesman said they were "shocked and appalled" by his comment about race, and True-May has been suspended by the production comapny, All3Media.