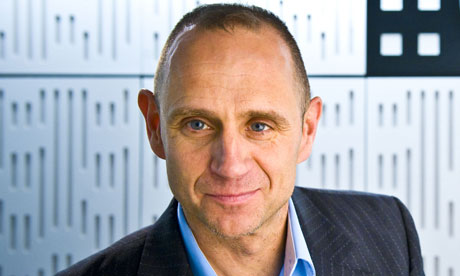 "I think we have to tolerate other people's feelings. In the great spectrum of things, I don't think discrimination against gay men, or being barred from bed and breakfasts or pubs, is very prevalent.
"Put it this way: compared to most of the gay people I know, I am way to the other end of the spectrum in believing that people have a right to be bigoted. It would be unfair if gay people were denied legal rights that other people have but my libertarian self is big enough to say that there are some rights there. I don't know where we draw that line but people do have a right to say what they want happening in their house.
"[He is visibly conflicted on the point, aware of his own privilege. He doesn't want to be an] Uncle Tom who doesn't know you're a victim.
"But there's a statistical problem that arises here. It's the Ali G line: 'Is it cos I is black?' Now supposing you are black, or gay, or short, or some status that is perceived as disadvantageous.
"If you fix upon that status you will then make the statistical mistake of viewing the random knocks that anybody has in their life and assuming they're because you are black or gay."
Evan Davis,
interviewed in The Evening Standard
.
Philosophy as economics -
Get 'er!
• Evan Davis presents
Panorama: Breaking Into Britain
on BBC1 tonight at 9pm.