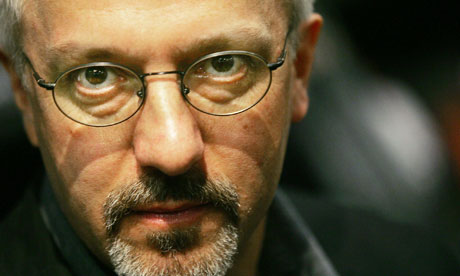 Sorry, missed this one from The Daily Telegraph last week.
Harry Mount blogged about how
'Alan Hollinghurst's omission from the Man Booker Prize shortlist is staggering'
.
And the DT readers commented...
"If it's more drivel about heterosexuality, I'm not interested. Oh, it's not? Phew. That's okay then! I'm glad there's something not centred around someone's hetero, neuronormative perfect little matchbox life, for once..."
"Sorry, don't want to read about homosexuals. And I say 'sorry' to be polite - because actually I'm not. Since the winky-up-the-other-mans-bottom brigade appears to be largely what H's books are about, its nice to see this book NOT be a big hit..."
"If it's more drivel about homosexualists, I'm not interested."
"I'm afraid Damon that bum bandits are the central theme like his other stuff, probably best avoided."
With thanks
to Private Eye
- and happy 50th birthday!