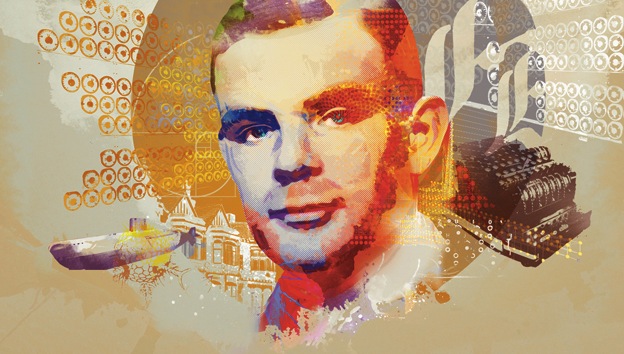 'Alan Turing, born a century ago this year, is best known for his wartime code-breaking and for inventing the 'Turing machine' – the concept at the heart of every computer today. But his legacy extends much further: he founded the field of artificial intelligence, proposed a theory of biological pattern formation and speculated about the limits of computation in physics. In this collection of features and opinion pieces, Nature celebrates the mind that, in a handful of papers over a tragically short lifetime, shaped many of the hottest fields in science today.'
A special edition of boffins' mag Nature.
You can read a lot of it online
here
- which is nice, seeing as Alan basically invented the thing that let's you read things online.
It includes an essay on why we are only beginning to see the impact of Turing's influential work on morphogenesis.
Which sounds like fun.