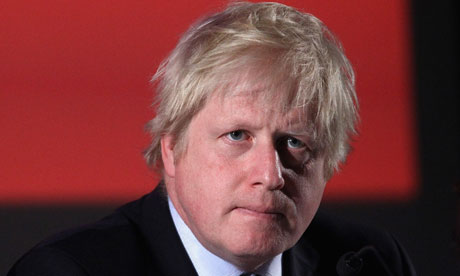 'Boris Johnson has said that he feared that there would have been an "intense backlash" if he had allowed a Christian advertising campaign promoting the idea that gay people can be converted to heterosexuality to be plastered on London's buses.
'The Conservative mayor, who is standing for re-election in May, talked about
his decision to block the posters days before they were due to appear on buses in the capital
as he took part in a mayoral debate jointly organised by London Church Leaders, Faith to Engage, and the Evangelical Alliance.
'He said that he made his decision not only because he thought an advert which suggested that gay people could be cured was likely to cause "great offence", but also because of the possible reverberations for London's Christian community.
"The job of mayor is to unite, the job is to stop prejudice, and actually the backlash would be so intense it would not have been in the interest of Christian people in this city," he said.'
The Guardian
.
Well, heaven forfend the Christian community would be getting beaten up by gay vigilantes!