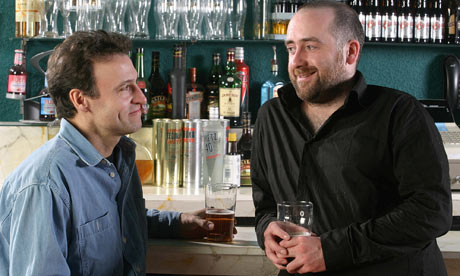 There's a bizarre gay love triangle storyline going on in The Archers at the moment by the way, involving civilly partnered Adam and Ian, and lusty Polish farmhand, Pavel - the evil Mellors-type temptress here.
Just thought you'd like to know.
All part of the new needlessly sexed-up "everyday story of country folk".
If you want to catch up here's
last Sunday's Omnibus edition
on BBC i-Player, which will take you to the other episodes OBVS.
Here's the Archers
website
- don't ask me about it, though.
The Archers is like The Shipping Forecast, it's something I hear in the background, rather than listen to, and couldn't really tell you what's happening.