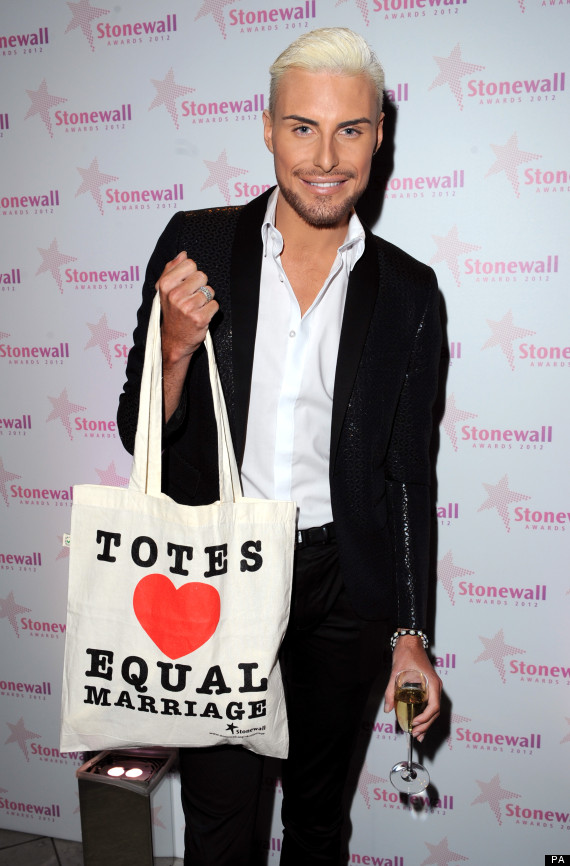 Those winners in full:
Broadcast of the Year – Britain's Got Talent (cause they let some poofs on to be poofy, apparently).
Entertainer of the Year – Sue Perkins (a lesbian presented a show about baking - wooh! She also, as if by magic, agreed to present the awards).
Journalist of the Year – Hugo Rifkind (
The Times
) and Owen Jones (
The Independent
) (Owen has written two articles about The Gays since being made a columnist at The Independent. Hugo is a straight Tory).
Politician of the Year – Ruth Davidson MSP (Awful Scottish Tory, leader of the UK's most unelectable party).
Publication of the Year – GayStarNews.com (World's most shit gay news website, but they reprint Stonewall's press releases without question etc. This one really is quite staggering, as the general consensus seems to be GSN is "shit". Fagburn has asked Ben Summerskill why they chose this banal apolitical churnalistic fart-machine which isn't even a publication, but apparently he is "on holiday" - hopefully not through mortal shame). *
Sports Award of the Year – Rugby Football League (Can't we just concede that The Gays don't do the sports?)
Writer of the Year – Jeanette Winterson (
Why Be Happy When You Could Be Normal?
) (Mad, misanthropic witch).
Bigot of the Year – Cardinal Keith O'Brien (I'm fine with this one).
And a big hand for all our winners - fangyewvery much - and now The New Seekers!!!
PS Ben, this is fucking embarrassing. Sort it out.
* Mr Summerskill - whom Fagburn likes very much - has replied; "the prob about voting, which so many media moguls dislike, is you can't control the outcome (:-)" Fine - but who chose the nominees?