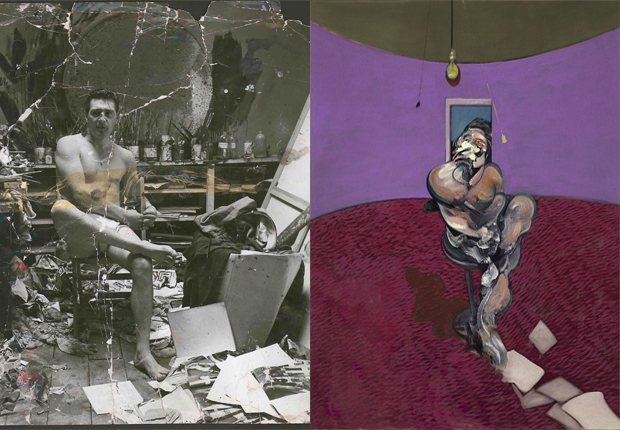 A painting by
Francis Bacon
of a burglar he caught breaking into his house who went on to become his lover has been sold at auction in London for £42m.
The Portrait of George Dyer Talking was bought by an anonymous telephone buyer on Thursday at Christie's in London.
The auction house said it was the most valuable work of art it had sold in Europe – but it is the 44th most expensive painting sold worldwide.
Dyer became Bacon's lover and the subject of many of his paintings. He killed himself in Paris in 1971 as his image was displayed in the city's Grand Palais...
Guardian.