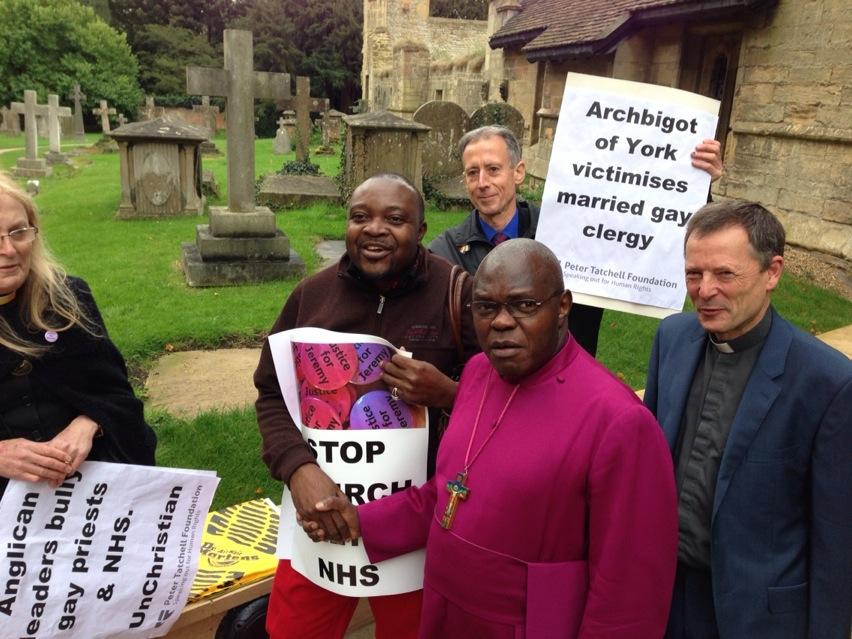 It seems not a day will pass without Peter Tatchell tweeting a picture of a protest that - whoops-a-daisy - also features his fantastic self.
See if you can spot Saint Peter here.
Clue: He has a big head.
Additional points will be given for the names of any gay clergy Peter Tatchell helped hound to suicide.