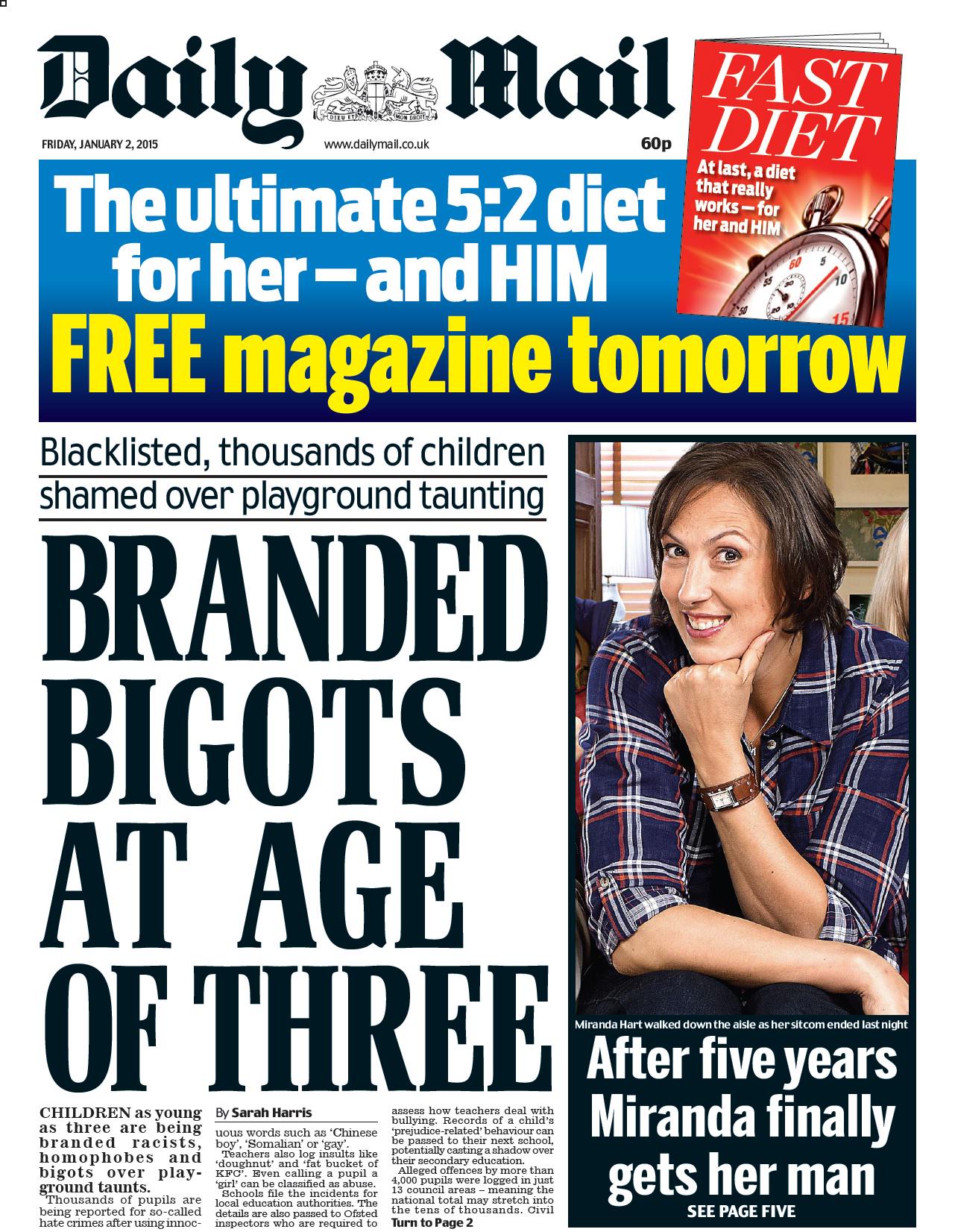 Children as young as three are being branded racists, homophobes and bigots over playground taunts.

Thousands of pupils are being reported for so-called hate crimes after using innocuous words such as 'Chinese boy', 'Somalian' or 'gay'.

Teachers also log insults like 'doughnut' and 'fat bucket of KFC'. Even calling a pupil a 'girl' can be classified as abuse...