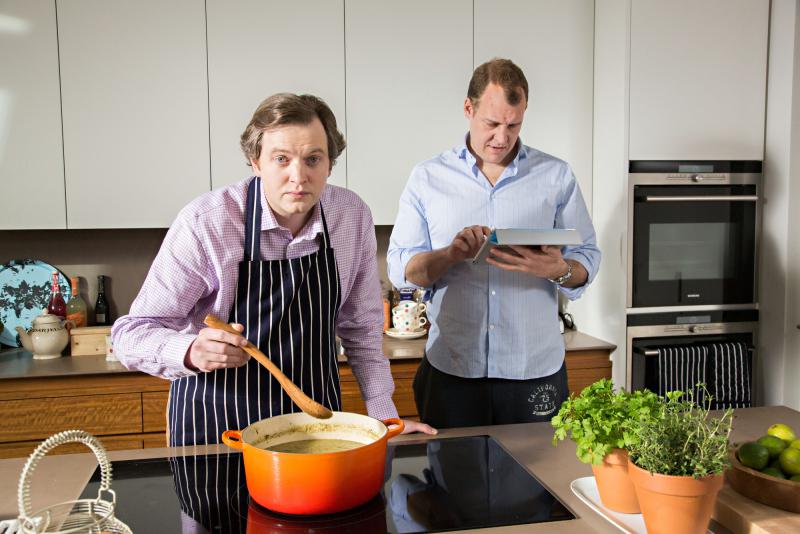 Miles Jupp's charming, gentle Radio 4 comedy of (gay) middle class (ill) manners, In And Out Of The Kitchen, has been adapted for the tellybox.
In the first episode, minor celebrity chef, the endlessly perturbed Damien Trench, tries to cope with his boyfriend, Antony's, courgette soup diet
with hilarious consequences!
Quite lovely.
Watch it here.
And look who's a fan...
I have a feeling Miles Jupp's In and Out of the Kitchen is going to be just as much fun on TV as it was on Radio. Wednesday, 10.00 BBC4.
— nigel slater (@NigelSlater) March 7, 2015
PS Gave up on Channel 4's
Underage And Gay
- quite an achievement to make a programme about this subject so dull.
PPS Channel 4 will be screening a documentary about Grindr users (Grindrs?) at the end of April.