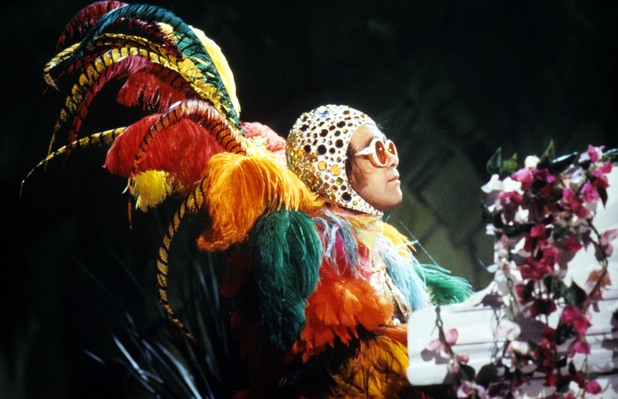 TELLING the story of SIR ELTON JOHN's life in a stage show was never going to be a small project.

But I've discovered his incredible back catalogue — from Your Song to I'm Still Standing — will finally be making it to Broadway and the West End.

That's because his highly anticipated biopic Rocketman, with TOM HARDY as Elton — real name Reginald Kenneth Dwight — is already being developed into a musical.

It's being worked on by the creative team behind the smash hit musical adaptation of Billy Elliot, including its writer LEE HALL.

In an exclusive interview, highly-regarded producer SALLY GREENE, who runs London's Old Vic, revealed: "It is in the works right now.

"It will be called Rocketman but we will do the film first. It will open in Broadway before London.

"It will be Elton's back catalogue... he will never end his career."...
How Fat Reg from Pinner became QUEEN OF THE WORLD!!!
Suggested title, a Lionel Bart-esque Elton!
Hope it is his lifestory (Greene doesn't say that directly here), it's been suitably dramatic, and some of his best songs were Bernie Taupin writing about him; Someone Saved My Life Tonight, The Bitch Is Back, I'm Still Standing, Made In England, and just think of the costume changes.
Please don't let his back catalogue be shoo-horned into a silly and completely incongruous story like We Will Rock You and Mamma Mia!