Dear sir,
I am writing in response to Saint Peter Tatchell's change of mind about some gay cakes.
Yes, SOME FUCKING GAY CAKES!!!
Having a bakers saying they can't be arsed to put some silly message about gay marriage on a cake is clearly the most important thing in the world.
This is how Hitler started.
yours
Mr Nooky Bumcheese.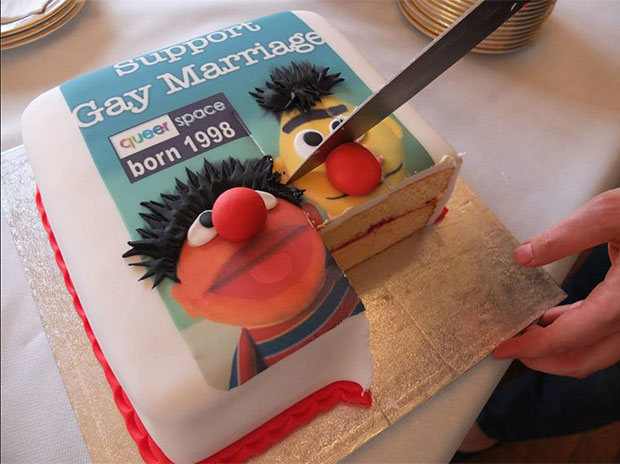 It's not 'censorship' when you can get your stupid cake made round the corner.