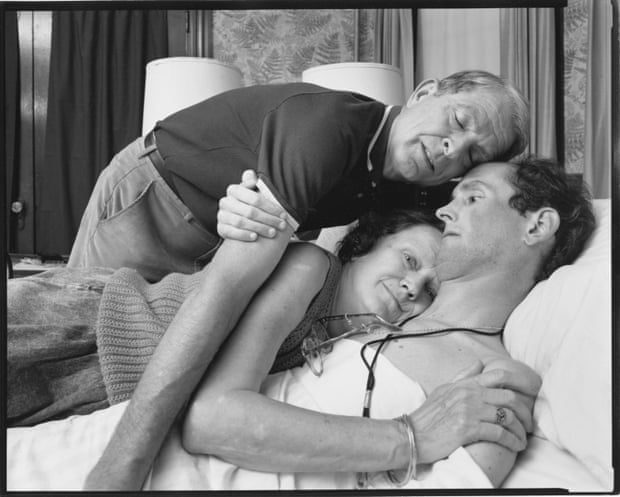 The people you saw with Aids in newspapers or on television were very gaunt gay men near death. It was easy for the public to say: I don't use drugs, I'm not gay, I don't need to care. And no one was writing about the humanity of these men, how they'd been oppressed. That seemed shabby to me. I thought, arrogantly, that a book of pictures of individuals might soften people's attitudes. It would be a record of their place in life, right up to the end if they wanted. The gaunt picture would be preceded by images of them in better health...
Robert Sappenfield And His Parents
(1987) by Nicholas Nixon.
My Best Shot, The Guardian.