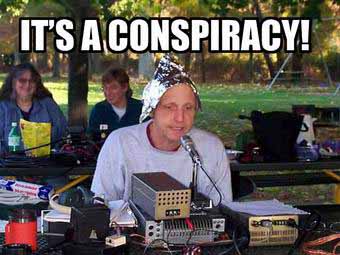 Tom Watson MP will use parliamentary privilege tomorrow to literally blow the lid off one of the greatest parliamentary cover-ups of our time.
Fagburn can exclusively reveal that he will sensationally name names - many of them household names - involved in a secret gay Tory paedo ring that goes to the very heart of the so-called British establishment.
Mr Watson will say Edward Heath shot Jeremy Thorpe's great dane - and secret canine lover - Rinka in 1975 because he was about to expose how Harold Wilson was paid millions in Kremlin gold for gay sexual favours to Russian premier, Leonid Brezhnev, during a fake moon landing on a grassy knoll witnessed by Lord McAlpine, Lord Lucan, Sir Jimmy Savile, Norman St John Stevas, and Diana, the Princess Of Wales.
Long rumoured on the internet, the plot is known to conspiracy theorists as the 'Tom Watson Has Completely Lost The Plot Plot'.
Tom Watson, last seen wearing a hat made of tinfoil and polishing his massive ego, told Fagburn; "If I lose all my credibility after this, I blame dark forces about which we know little. Wibble."
Update: If Watson ever does name names, instead of hint-hint you might want to compare and contrast his allegations with
this new piece by David Icke
, that draws in Heath, Savile, Wilson, McAlpine, Mountbatten, Wilson, Diana... You couldn't make it up etc etc.